Bodyguard Training Workshop Nov 1st 2014, Monroe Georgia,executive protection course Atlanta georgia,Body Guard training atlanta georgia, executive protection course Alabama, executive protection training south carolina,executive protection classes north carolina,executive protection memphis tenn,executive protection courses miami florida,executive protection course orlando florida,executive protection course florida, executive protection gainesville florida,executive protection course mississippi,executive protection schools,executive protection certification,executive protection training united states,training executive protection boston mass,executive protection courses dallas texas,houston texas executive protection courses,kansas city missouri executive protection training,bodyguard training tennessee,bodyguard training south carolina,bodyguard training north carolina,bodyguard training florida,bodyguard training kentucky

Register now!
Elite Bodyguard/ Executive Protection 2017! Let's Go!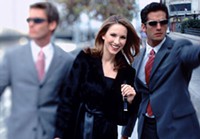 Progressive Firearms Training Included
Topics and Hands on Training Included
30 Min Orientation
Introduction to Bodyguard & Executive Protection
Overview of Industry
Understanding your Client
Hand to Hand Combat Tactics
Weapons and Holster Systems
Advance Survey - Route Logistics
Team Formations
Weapons Selection and Overview
Vehicle Searches
Vehicle Approach Drills
Vehicle Formations


_______________________________________________________________________
Location:

Norcross Georgia
Start Time: 8:00am - 12 Lunch 1pm-4pm Ends 4pm-5pm Networking
_______________________________________________________________________
Cost ONLY $699
.00
Register to attend, the registration of $50 deducts from
the total and the balance is due upon.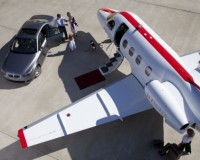 Break into the Celebrity, VIP protection industry!!!
GET TRAINING AND GET TO WORK! We will show you how!
Call 678-274-9079 if you would like to get started today
__________________________________________________
Dress Code: Black or navy BDU or cargo pants with solid color grey polo also a suite jacket.

Please bring a valid ID or a Criminal Background check to the workshop. A copy will be made and put into your course folder.


Refund Policy

There are no refunds for training Workshop events. Student cancellation of course must be received in writing within 24 hours after registering for any course on this website. We incur certain expenses administratively when registering and scheduling you for a course. All sales are final, with the exception of rare cancellation request. Any authorized refunds may take up to 15 days for processing. Thank you!

Executive Protection Training Georgia, Executive Protection Courses Atlanta,Executive Protection Training Marietta,EP Training Georgia,Body Guard Training Workshop Atlanta,Body Guard Training School Atlanta, Body Guard Certification Georgia,Become A Body Guard,Body Guards For Hire,Body Guard Jobs Atlanta,Armed Body Guard Training,Body Guard School Georgia, Homeland Security Georgia| Georgia Bureau of Investigations| Georgia CIA | Georgia FBI